New low-power motor drives need an efficiency push, the lowest audible noise level, and a reduction in power consumption. And with Infineon's 600V CoolMOS™ PFD7 SJ MOSFETs you will easily master these challenges and stay competitive by building on cost-effective solutions for light load optimized, low-power drives up to 300 W. Get all the details from our experts by joining this webinar.
---
Time:
9 AM EDT (6 AM PDT /
3:00 PM CEST)
Presented by: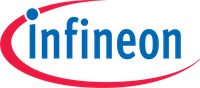 Overview
Are you looking for increased efficiency for your low-power motor drive designs (e.g., home appliances)? Do you want to further reduce their power consumption but you don't have the right cost-effective solution at hand?
Join this webinar and learn from Infineon's experts how to easily master these challenges with 600V CoolMOS™ PFD7 SJ MOSFETs, which are optimized for light-load efficient motor drives.
This power MOSFET series is an attractive solution for inverter stages up to 300 W, making them not only run quieter and smoother, but simultaneously reducing their power consumption.
600V CoolMOS™ PFD7 comes with an integrated Zener diode for ESD protection (HBM Class 2) and an integrated fast body diode with very low Qrr, which provides extra safety margin for repetitive hard commutation and reduced design-in efforts.
The SOT-223 package is a suitable drop-in replacement for DPAK, enabling space as well as cost savings at similar thermal performance compared to DPAK.
Infineon's 2ED28073J06F is the perfectly matched gate driver IC. It comes with an integrated ultra-fast, low RDS(on) bootstrap diode. You will benefit from further reducing system BOM cost.
600V CoolMOS™ PFD7: Download Application Note
EVAL_DRIVE_3PH_PFD7, 3phase inverter power stage feat. 600V CoolMOS™ PFD7: Download Application Note
Key Takeaways
Learn why Infineon's power MOSFETs are the best choice for energy saving
Identify Infineon's power MOSFETs as the right-fit for light-load optimized low-power drives up to 300W
Get to know product features/benefits of the 600V CoolMOS™ PFD7 SJ MOSFET series
Be introduced to related ref-designs/eval-boards
Speakers

Kristina Erlacher
, Product Manager, Infineon Technologies
Kristina Erlacher holds a master's degree in international business management. She joined Infineon in 2015 as part of the product marketing team for high voltage conversion. In her current role as product manager, She is driving the product line's business for consumer SMPS applications, such as lighting, smart meters and home appliances, as well as solar. With the launch of 600V CoolMOS™ PFD7 in 2020, she has taken on the opportunity to introduce this dedicated SJ MOSFET series to the home appliance market by creating awareness for its unique benefits in inverter stages of light load optimized, low-power drives.

Fabio Pasqua
, EMEA Application Management, Infineon Technologies
Fabio Pasqua holds a master degree in electronic engineering from the Politecnico of Turin. He started his career in 2007 as application engineer at Vishay, responsible for SMPS products. Later, he moved to Power Integrations where he took on several sales management roles in Europe for 13 years. He joined Infineon in February 2021 as regional application and product marketing manager, focusing on home appliances in Europe. He currently drives the G2M activities for products in home appliances and has a dedicated focus on AC-DC Integrated Power Stages, known as CoolSET™, including the product definition of the next generations.