Join this webinar to learn more about the latest IEEE 802.3bt standard for Power over Ethernet (PoE) and upcoming opportunities in emerging markets such as smart buildings. We will talk about the basics of the new PoE specification, the increase of power levels up to 100 W per port and the changes it entails for power supply and system designs, both for power sourcing equipment as well as powered devices. With a focus on power semiconductors for AC-DC and DC-DC power topologies, we will show how Infineon's portfolio can help overcome upcoming design challenges.
---
Originally presented:
July 19, 2022
Presented by: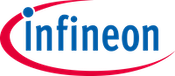 Overview
Design reliable and power efficient Power over Ethernet (PoE) power supplies. While PoE has been around for years, the latest standard IEEE 802.3bt increases the maximum power that can be delivered via a twisted pair Ethernet cable. The new standard was ratified in 2018 and opens the door for many new PoE applications. Power Sourcing Equipment (PSE) now provides up to 100 W with 8 different power classes whereas Powered Devices (PD) will have up to 71 W available for 100 m Ethernet cabling. Among others, the adoption of this new PoE standard depends largely on the capability of being able to increase the power density on the PSE side while maintaining the same form factor.
Infineon has long-standing expertise in power supplies and offers a highly reliable and efficient MOSFET portfolio for the power supply in your PoE designs.
PSE is any equipment that is able to provide and source power on the twisted pair Ethernet cable, such as PoE switches, extenders, and injectors. PSE needs to be highly reliable to prevent device failure and ensure uninterruptible operations of connected PD. With 802.3bt Type 3 and Type 4, the power demand for PoE switches significantly increases which will make modifications in power supply design necessary.
PD includes devices powered by PoE such as IP telephones, RFID readers, 5G small cell radio units, Wi-Fi access points, thin clients, IP cameras, conference systems, public address systems or access control units. They need to be power-efficient while power density increases and work reliably in the field even under potentially rough conditions for a long time.
Key Takeaways
Learn the basics about PoE and its split into PSE and PD
Explore common system design challenges and how to overcome them
Discover insights into the product family and its features of Infineon's power semiconductor portfolio for PoE designs
Examine key system benefits of selected products
Speaker

Manuel Hollfelder
, Manager Emerging Applications for Smart Building, Infineon Technologies
Manuel Hollfelder is a Manager Emerging Applications for Smart Building in the Power and Sensor Systems division, where he oversees technical business development for smart building applications such as condition monitoring and predictive maintenance or Power over Ethernet. He has broad experience from his role as a System Design Engineer at Infineon as well as his participation as a corporate representative at the Digital Product School. During this time, he was responsible for the successful implementation of an Infineon IoT prototyping platform including an ecosystem for Arduino. He joined Infineon in 2016 and holds a Master's Degree in Theoretical Physics acquired at the University of Bayreuth, as well as an MBA from the Collège des Ingénieurs in Paris.