Agenda
**Subject to change prior to show date
11:30 AM - 6:00 PM EDT (8:30 AM - 3:00 PM PDT)
Robotics Systems Open
Visit the many booths in the Exhibit Hall, chat with booth representatives, learn about new products, and more.
Visit the Networking Lounge and interact with other event attendees.
Visit the Resource Center and download all materials of interest.
12:30 PM - 1:30 PM EDT (9:30 AM - 10:30 AM PDT)
Time:
12 PM EDT (9 AM PDT /
6:30 PM CEST)
Overview
Machine vision, the rise of service robots, and robot safety – these are some of the hot topics defining next-generation robotic systems. Thanks to new standards and technologies, robots are assuming more duties on the factory floor, even as they migrate into application areas beyond manufacturing.
Learn More
Time:
12 PM EDT (9 AM PDT /
6:30 PM CEST)
Overview
This presentation will showcase the progress of robotic applications across industry plus review current research and development at the university level. Participants will gain an appreciation of how this knowledge base – combined with enablers, initiatives, and innovations – is creating robots that help and serve people.
Learn More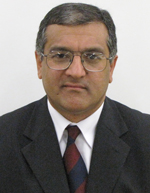 2:00 PM - 3:00 PM EDT (11:00 AM - 12:00 PM PDT)
Time:
2 PM EDT (11 AM PDT /
8:00 PM CEST)
Overview
Many serious pitfalls in managing a machine vision project are avoidable by benchmarking system optics. This presentation explains how to create optical benchmarks. It describes what to benchmark and offers techniques for using benchmarks to evaluate vision system performance.
Learn More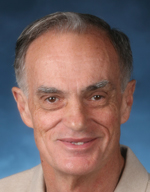 Perry West
, President, Automated Vision Systems, Inc.
Time:
2 PM EDT (11 AM PDT /
8:00 PM CEST)
Overview
"Application of Machine Vision" addresses the subject of machine vision technology and how it is used in today's factory. The speaker will describe system components and explain when a vision solution should be considered. Performance expectations and techniques to maximize robustness will also be discussed.
Learn More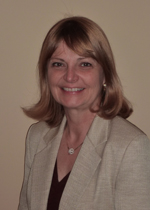 3:30 PM - 4:30 PM EDT (12:30 PM - 1:30 PM PDT)
Time:
3 PM EDT (12 PM PDT /
9:30 PM CEST)
Overview
Robot safety standards are changing in the U.S. and internationally. Attendees of this presentation will preview coming changes and discuss their impact. The safety standards update will help robot users and integrators prepare for new requirements and take advantage of features not yet offered.
Learn More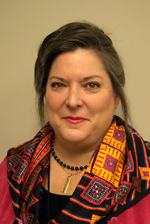 4:30 PM - 6:00 PM EDT (1:30 PM - 3:00 PM PDT)
Interact with Attendees and Exhibitors in the Exhibit Hall and Networking Lounge.
Presentations available On-Demand.