On-Demand Webinar:
Plant & Facilities Engineering
Time:
2 PM EDT (11 AM PDT)
Overview
Cyber threats to industrial facilities are increasing in frequency, sophistication, and severity. Merely isolating your plant's control network is not enough. USB keys, corrupted patches, project files transmitted in emails, poorly secured laptops, or infected PDF user manuals - all represent paths into an industrial site. This presentation will help plant managers identify where their systems may be vulnerable, understand the measures needed - and technologies available - to prevent network attacks, and recognize why security improves plant floor reliability and safety.
Key Takeaways
Learn why your networks and systems are vulnerable
Understand how security threats will evolve in the next few years
Recognize standards and certifications that help ensure high security
Discover security technologies that can prevent network attacks
Speaker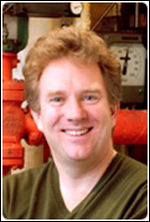 Eric Byres
, Chief Technology Officer, Byres Security Inc.
Eric Byres is a leading expert in the field of critical infrastructure security. As chief technology officer of Byres Security Inc., he is actively involved with the design and implementation of industrial cyber security systems worldwide. An ISA Fellow (International Society of Automation) and author of numerous technical papers and published articles, Byres is also the chief blogger at Practical SCADA Security.