On-Demand Webinar:
Machine Tools & Metal Working
Time:
1 PM EDT (10 AM PDT)
Overview
As designers, researchers, and developers, we are challenged with designing both short-term and long-term micro-machining strategies right from the prototyping phase. There are two main reasons to prototype:
1. Get parts in your hands quickly to pass around the conference room to generate excitement and proof of concept visualization props.
2. To prove a design/process that will pass muster in scaling up to high volume production.
Two schools of thought exist for low-volume, high-value products vs. high-volume, low-value products. In order to reduce risk when scaling up these prototypes, material and/or processes need to be chosen that can be scaled and are economical, in order to fit long-term strategies. Lower capital prototype methods can be useful in some cases, but may not be scalable or may provide geometry that can give false results indicating that the product is not possible.
This presentation provides an in-depth review of micro machining case studies of medical, aerospace, sensors, and military applications. The discussion will show that choosing both highly iterative and scalable micro manufacturing and assembly processes will aid in producing micro devices that are robust and that get them to market quickly.
Key Take-Aways
Understand micro machining applications and the challenges in developing micro devices
Determine best-fit process/material combinations for low- and high-volume micro devices
Review the range of micro features possible in both prototype and high-volume scalable processes
Speaker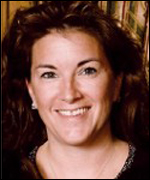 Donna Bibber
, Micro Engineering Expert, Micro Engineering Solutions, LLC
Donna Bibber is President/CEO of Micro Engineering Solutions (MES), a medical and pharmaceutical design, manufacturing, assembly and integration company working on critical tolerance-based devices for small to Fortune 50 companies.
Ms. Bibber holds a Bachelor of Science degree in Plastics Engineering from the University of Massachusetts-Lowell. MES has successfully completed over 1,000 medical and pharmaceutical devices, designed, manufactured and assembled using various micro processing methods, including micro machining, micro metal injection molding, liquid silicone molding, ceramic injection molding, micro injection thermoplastic molding, micro etching and micro assembly.
Ms. Bibber has written and spoken on topics related to ultra precision manufacturing worldwide and was recently voted onto the List of 100 Notable People in Medical Devices in 2008.