On-Demand Webinar:
Machine Tools & Metal Working
Time:
11 AM EDT (8 AM PDT)
Overview
The objective of every mechanical design effort is to achieve efficient fit, form and function. There are generally many alternative manufacturing process solutions available to manufacture a metal product. The chief advantage of powder metallurgy relates to its economical and efficient shape-forming capabilities. Appreciating the process and understanding its shape-forming and mechanical performance capabilities opens the door to potentially successful component and system design applications.
Not always top of mind, evolution in powder production and performance as well as powder metallurgy processing equipment have dramatically expanded the options for providing successful powder metallurgy solutions to meet metal component design needs. High volume and tight tolerances are the sweet spot for this alternative to machining, casting, stamping, and forging.
Powder metallurgy is an ages-old technology that has matured during the last twenty years due to its wider adoption and use as a forming method. Of the many industries taking advantage of powder metallurgy, the automotive sector is the largest and the most demanding.
Innovative tool design enables the minimization of manufacturing steps without sacrificing features critical to a component's performance. Powder metallurgy design engineers have been able to realize shape innovations that have resulted in cost savings and performance improvements vital to meeting demanding requirements. The technology is very sustainable, based on material and energy usage factors. There are numerous examples of combining multiple components into a single powder metallurgy part, often resulting in an overall weight savings.
Most engineering graduates have had little exposure to powder metallurgy in their coursework. This presentation will provide a glimpse of the opportunities for innovation that can be realized by using powder metallurgy design techniques, and will help attendees better understand the shape-forming choices and opportunities available with powder metallurgy to enhance the value of designed components.
Key Take-Aways
Learn about a manufacturing alternative to machining, casting, forging or stamping
Discover how designing with an experienced powder metallurgy application engineer from the start of a project should result in an optimal solution to a design challenge
Understand the multiple solutions powder metallurgy offers to material selection, features and performance criteria
Recognize powder metallurgy as a viable alternative metal-forming solution to machining, casting or forging
Speaker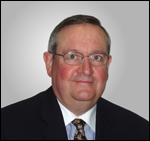 James R. Dale
, Vice President of Member and Industry Relations, Metal Powder Industries Federation
James R. Dale is currently Vice President of Member and Industry Relations for the Metal Powder Industries Federation. Jim has been with MPIF, the corporate membership trade association that serves the interests of the powder metallurgy industry, since 1995. MPIF provides networking venues, technology exchange, standards development, and statistical programs for member companies. Prior to his present position, Jim was the Director of Marketing and Technology. Jim earned a BS degree in metallurgical engineering and material science from Lehigh University and an MBA from Fairleigh Dickinson University.