On-Demand Webinar:
Automotive & Transportation Technology
Time:
10 AM EDT (7 AM PDT)
Overview
This presentation from SAE International addresses two topics of growing importance in the automotive and transportation industries: counterfeit parts and vehicle health.
Regarding counterfeit parts, SAE standards currently in place primarily apply to electronic parts. The base standard, AS5553, was published in 2010 and applies to end users of electronic parts. It includes all the elements needed to develop a comprehensive counterfeit parts control plan. However, several related standards are in the works and should be published later in 2012. These are intended to help independent brokers or distributors keep counterfeit parts out of their inventories. They also address test labs and compliance verification. In addition, SAE has developed a standard addressing all types of counterfeit materiel. This standard offers a more generic approach to counterfeit avoidance which would apply to any commodity - mechanical parts, raw materials, medical devices, chemical solutions, pharmaceuticals, etc.
The second topic of this presentation will cover Integrated Vehicle Health Management. SAE has a long history of developing standards that address how vehicle health is monitored, particularly as related to vehicle structures and propulsion systems. This new effort will branch out into other areas of the vehicle such as electronics, and develop standards for integrating all aspects of vehicle health into one integrated health management system. The result should lead to reduced maintenance costs, less time out of service, and more consistent vehicle performance.
Key Take-Aways
Gain an understanding of new industry standards for counterfeit avoidance
Understand what is meant by a "counterfeit parts control plan"
Learn how SAE's efforts will help companies comply with Section 818 of the 2011 National Defense Authorization Act
Appreciate SAE's long history in monitoring various aspects of vehicle health
Discover SAE's growing involvement with integrated vehicle health management

Speakers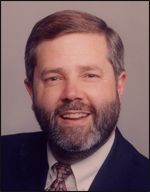 Bruce Mahone
, Director, Washington Operations, SAE International
Bruce Mahone has been a leader in aerospace policy and technical issues in Washington, DC since 1988. As Director of Washington Operations for SAE International, Mahone oversees SAE's aerospace-related interaction with the U.S. government. This includes the many thousands of standards that affect the global aerospace sector. Even though these standards are being developed in the aircraft world, they are equally applicable to ground vehicles and related complex systems.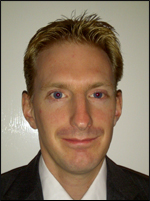 David Alexander
, Manager, SAE Aerospace Standards Europe, SAE International
Based in London, David Alexander heads up the SAE Aerospace Standards Europe operation. His responsibilities include the liaison with Europe's aerospace industry as well as regulatory and government bodies. In addition, Alexander supports European constituents within the SAE aerospace standards program, coordinating new standards development and supporting SAE's other programs and services in Europe.