On-Demand Webinar:
Automotive & Transportation Technology
Time:
2 PM EDT (11 AM PDT)
Overview
It is well known that downsizing, weight reduction, and electrification all contribute to improved fuel economy. Less well known is the critical role materials play in achieving these goals. In fact, the performance of almost every fuel saving technology - from electric power assisted steering, turbochargers, and direct injection systems, to the motors and inverters of electric and hybrid electric vehicles - is impacted by materials selection. Attendees of this presentation will examine how automotive OEMs, as well as their supplier companies, can gain competitive advantage by partnering with a materials technologies provider. In addition, they will learn why a rich lineup of eco-friendly products, based on advanced materials technology, can spearhead the automotive industry's quest for greater fuel economies and a low-carbon society.
Key Take-Aways
Understand the critical role materials play in fuel saving technologies
Learn why it is important to establish close cooperation with a leading material technologies company at the early stages of product development
Discover how such a cooperative relationship can bring unique solutions to fuel economy challenges
Speaker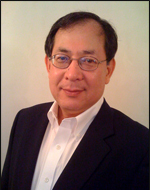 Koshi Okamoto
, Executive Director, Corporate Business Development, Hitachi Metals America
As executive director for Hitachi Metals America, Koshi Okamoto is responsible for corporate business development. In particular, he is involved with helping the Hitachi Metals group of companies in North America develop and implement strategies for sustainable growth. Okamoto earned his BA from Tokyo University of Foreign Studies. He received his Certificate of Professional Development from the Wharton School, University of Pennsylvania, and his Executive Certificate from the Sloan School of Management at MIT.