On-Demand Webinar:
Solar Energy
Time:
12 PM EDT (9 AM PDT)
Overview
Bolstered by federal grants and loan guarantees, the North America solar market, including Ontario, Canada, is surging with 1.7 GW installed in 2011, a 65% increase over 2010. Growth is expected to continue with Renewable Portfolio Standard (RPS) demand for solar distributed renewables and increased participation by large power players. But the path to uninhibited growth is not clear. The Investment Tax Credit is slated to expire in 2016 and utility demand is largely capped at policy mandates, thereby leaving the industry hinging on aggressive cost reductions. This presentation provides an up-to-date assessment of modifications to North American solar policies and their impact on the timing and shape of future PV investment.
Key Take-Aways
Learn what trends are shaping the US and Ontario forecasts
Understand different approaches to solar development in the U.S.
Anticipate how the expiration of the tax grant and loan guarantee programs will impact near-term solar growth
Speakers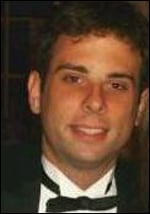 Wade Shafer
, Research Analyst, IHS Emerging Energy Research
Wade Shafer is an Analyst with IHS Emerging Energy Research's North America Solar Power Advisory Service. He focuses his research on the North American downstream photovoltaic industry and policy environment. Wade began working in the solar industry while in college, when he interned with a start-up solar developer and analyzed U.S. markets and locations for mega-PV projects. Prior to joining IHS, Wade worked in the Technology and Communications Practice Group at Patton Boggs LLP, a law firm based in Washington, DC, as a paralegal. Wade holds a BS in Economics from The George Washington University. He is based in Washington, DC.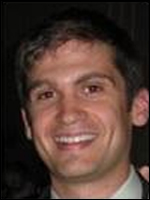 Thomas Maslin
, Senior Analyst, IHS Emerging Energy Research
Thomas Maslin is a Senior Analyst for IHS EER's North America Solar Power Advisory. Focusing on the competitive strategies of utilities, developers, and IPP's in the North America solar sector, he also provides extensive research in the North America biomass industry. Prior to joining IHS EER, Thomas worked at an environmental economics consultancy focused on risk assessment and integrated environmental economic analysis. He received his BA from Bucknell University and his Master's from Duke University with a concentration in energy economics and policy. He is based in Washington, DC.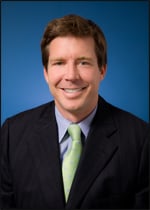 Reese Tisdale
, (former) Research Director, IHS EER's Solar Advisory Services
Reese is a former Research Director for EER's Solar Advisory Services. He has 10 years of consulting and research experience in the energy sector, with his most recent focus on renewable market and technology analysis. He has an extensive background in strategic planning, market research, and channel analysis for Thermo-Fisher Scientific and as an environmental project manager in the oil & gas sector. Reese served as a Peace Corp volunteer in El Salvador. Reese holds a BS in Natural Resources from The University of the South, Sewanee, and a Masters from Thunderbird: The American Graduate School of International Management.