On-Demand Webinar:
Solar Energy
Time:
1 PM EDT (10 AM PDT)
Overview
Solar energy is poised for unprecedented growth globally, supported by the development of various technologies, ranging from photovoltaics (PV) to concentrating photovoltaics (CPV) panels and concentrated solar power (CSP) systems such as parabolic troughs, heliostats and solar dishes. Solar tracking systems are needed to increase productivity and reduce power generation costs, thus supporting the world's green initiatives. Properly designed tracking systems are reliable and can help increase efficiency of solar energy systems of any type, and by accurately tracking the sun from sunrise to sunset, throughout the seasons, over the life of the system.
Key Take-Aways
Learn about solar tracking and its impact on the solar industry
Discover the need for solar tracking to maximize efficiency and minimize total cost of ownership
Understand the importance of design criteria and supplier selection based on best overall cost of ownership and not necessarily best price
Explore the important technical issues involved in implementing and maintaining solar tracking and how they should be addressed
Speaker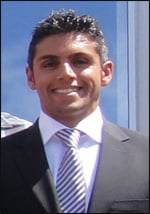 Mahdi Sebti
, Global Segment Manager, Renewable Energy Business Unit, SKF
Mahdi Sebti graduated with a Mechanical Engineering degree from Michigan State University. He has been with SKF for 12 years. Mahdi has worked as an Applications Engineer and project manager on key automotive accounts such as Ford, Chrysler and General Motors. In 2003, Mahdi completed his Six Sigma black belt certification. In 2007, Mahdi moved to Europe to manage the Renault Nissan account working across Europe and Asia. After the completion of his MBA in 2008, Mahdi became responsible for Global Business Development for Renewable Energy emerging technologies such as solar and marine energy. Since then, Mahdi started the Solar Segment in SKF and took on the role of Solar Segment Manager.