On-Demand Webinar:
Wind Energy Technology
Time:
2 PM EST (11 AM PST)
Overview
There are a multitude of emergencies that can affect wind farms and wind turbines, often resulting in multi-million-dollar material, production and time losses, not to mention possible human loss. The most essential key to the possibility of reducing some of these losses is establishing and maintaining reciprocal relationships between wind farm operators and local emergency service providers. The emergency situations can be fires at any location in or around the wind farm, or at any height in a wind turbine, structural collapse, hazardous substance escapes and human injury.
While fires at ground level, most structural collapse incidents, motor vehicle collisions, or substance spills can be dealt with by applying established operational procedures, the most demanding emergency situations in regards to material and human resource mobilization and operational complexity are those involving the rescue of persons trapped and/or injured inside the nacelle of a wind turbine or hanging suspended from the nacelle.
These operations require the aforementioned mutual relations, the implementation of Emergency Response Plans for the wind farms, frequent visits by emergency responders and simulated emergency drills with the active participation of wind farm personnel and the emergency responders. The emergency response agencies must also establish Standard Operating Procedures that include the operators and the material resources they will be able to provide.
Once these keys are established, drilled and practiced, all parties will benefit. While they may be complicaterd at times, the risk management equation of "cost vs. benefit" will generally be very favorable.
Key Take-Aways
Understand the need for reciprocal relations between wind farm operators and local emergency service providers
Learn the need for elaborating and implementing Emergency Response Plans
Comprehend why certain emergencies will require distinct approaches and operations
Understand the extreme importance of Standard Operating Procedures

Speaker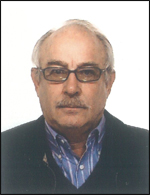 George H. Potter
, Fire Protection Specialist, Spanish Fire Fighters Association
George Potter began his fire safety career as a volunteer fire fighter in Maryland and in the U.S. Air Force. For nearly fifty years he has worked in fire protection system specifications and installation, mobile fire apparatus design and construction, emergency response plan elaboration and implementation, and training of public fire service personnel and industrial emergency responders in Spain, Portugal and Algeria. He is a member of the Board of Directors of the Spanish Fire Fighters Association, ASELF, where he heads the Technical Working Group on Wind Energy Emergency Response, in close cooperation with the Spanish Wind Energy Association.