On-Demand Webinar:
Wind Energy Technology
Time:
1 PM EST (10 AM PST)
Overview
Wind farms increasingly rely on maximizing turbine output to offset competitive pressures in the renewable energy power generation market. A complex piece of machinery, a wind turbine incorporates many critical technologies into structures, mechanics, motion, power conditioning and controls. Each sub-system needs to operate at optimal levels to avoid costly downtime. Fortunately, as the wind industry has grown, there are now more options than ever for designers, operators, and service providers to optimize and even upgrade the performance and reliability of their wind turbines.
This presentation offers perspective on the operation of wind turbines, on some of the contributing factors to common failures that wind turbines experience, and on ways to mitigate or eliminate them while improving performance and output.
Based on expertise in several critical technologies, including thermal technologies, hydraulics, gearbox lubrication, filtration and condition monitoring, the presentation will cover several approaches and technologies that wind turbine designers can leverage and integrate, to optimize performance while minimizing downtime. Three unique technologies and related solutions will be addressed, including thermal cooling of the converter, gearbox health management systems, and custom sealing solutions.
As large wind turbine systems are increasingly tasked for greater performance and output, pushing the envelope from 1 MW to the 8 MW realm, the resulting heat load is growing beyond the efficiency and reliability of traditional air- and water-based cooling systems. Two-phase evaporative cooling systems are representative of a next-generation liquid cooling technology that allows designers of electrical systems to remove large amounts of heat generated by power converters, while increasing overall converter throughput, reliability and longevity. The compact and scalable footprint of a two-phase evaporative system also allows designers to shrink the envelope of their electrical systems given the cooling efficiency that enables higher density systems. For existing wind turbines, a retrofit "drop-in" configuration of the two-phase evaporative system enables up to 33% greater converter output, with existing architecture.
Gearboxes are the workhorses of the wind turbine, and are typically the major service items in a wind farm. As turbines increase in output, which is particularly the case in off-shore applications, the gearboxes are subjected to ever-increasing loads and failure potential. Sophisticated gearbox fluid conditioning systems and condition monitoring systems optimize the quality of the critical gear lubrication fluid, and are uniquely packaged in multi-function integrated gearbox health maintenance system.
Wind turbines also rely on a variety of sealing systems and surface treatments for maintenance-free operation. Examples described include Labyrinth seals that provide superior shaft sealing under a variety of shaft loading conditions, and custom continuous mold o-rings and seals designed for sealing nacelles and gearboxes. Other critical items discussed include advanced EMI shielding and thermal solutions, including an advanced coating designed to minimize the effect of electrical strikes, another major source of downtime in wind farms.
While these technologies are not as visible as a blade or a gearbox, collectively these improvements can help optimize the ROI for almost any wind turbine.
Lastly, the presentation will touch on the emerging need for efficient energy storage container solutions for renewable energy farms, including both wind and solar, and on the need for turnkey container solutions developed in concert with battery manufacturers.
Key Take-Aways
Understand the role of choosing the right thermal management solution for high-power wind turbines, to overcome the limitations and shortcomings of traditional air- and water-based cooling systems, while improving reliability, safety and throughput at reduced overall cost and maintenance.
Learn how a scalable two-phase evaporative cooling system can be used as an effective retrofit solution to extend the life and throughput of existing wind turbines.
Discover how integrating multiple functions into a lube oil filtration system can shorten the design and installation process, and improve overall reliability while simplifying maintenance.
Understand how a broad systems and component vendor can be instrumental in helping to extend the life of aging wind turbines and maximize their throughput and reliability, as well as fully leverage newly designed high-power wind turbines.
Speaker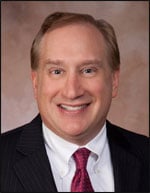 Rich Nagel
, Global Business Development Manager, Parker Hannifin - Renewable Energy Solutions
Rich is currently a Global Business Development Manager for Parker Hannifin's Renewable Energy team. In this role, Rich and his team seek out opportunities to match Parker's broad range of technologies with potential customer needs in the wind, hydro and solar markets in the Americas. Rich has been with Parker for 25 years, and has served in a variety of management and key roles including: field sales, product management, operations management and market development. Rich has been in his current role since early 2011 but has been actively involved in the Renewable Energy sector for the last 6 years, with significant exposure and work in renewable markets in the Americas, Europe and Asia. Rich has a mechanical engineering degree from Cleveland State University and an MBA from Baldwin-Wallace College.