On-Demand Webinar:
Wind Energy Technology
Time:
11 AM EST (8 AM PST)
Overview
Arc flash events can completely destroy a wind turbine installation, causing millions of dollars in damage. That's why it is important to understand how to reduce the risk of these hazardous incidents, thereby minimizing the high cost impact and physical damage. This presentation will cover how to lower incident energy and the risk of arc flash, and will explain key considerations in designing and installing arc flash relays in wind power applications. This session will provide engineering and other technical personnel involved with wind power electrical systems the specific information to help prevent equipment and financial losses due to arc flash incidents.
Key Take-Aways
Understand why arc flash Incidents are so dangerous and what causes them
Learn ways to reduce the risk of arc flash in wind power applications
Hear key considerations for selecting arc flash relays and why they are important
Discover practical tips for integrating arc flash relays into a wind power facility protective scheme, depending on the physical design of the wind turbine
Learn recommendations for installation and maintenance of arc flash relays
Speaker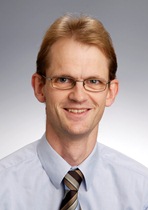 Jakob Seedorff
, Technical Director, Littelfuse Selco
Jakob Seedorff is the Technical Director for Littelfuse Selco and holds an engineering degree in electronics and software development. Mr. Seedorff has over 20 years of experience working extensively on the specification and design of electrical protection systems. Mr. Seedorff is a trusted expert regarding arc flash protection in wind power applications and has been instrumental in the design and development of arc flash protection products.