On-Demand Webinar:
Water Quality & Water Reclamation
Time:
11 AM EST (8 AM PST)
Overview
Addressing the issues of affordability, availability, and sustainability, this presentation is intended for participants who provide treatment technologies and services in the global water and wastewater industry. Technology and processing trends will be discussed, as well as their impact on resource management initiatives worldwide. Regional and country-specific case study examples will highlight current and future sustainability challenges.
Key Take-Aways
Understand the scope and timeframe of global water resource challenges
Discover treatment technologies, processes, and services addressing sustainability
Learn where sustainability initiatives will have the greatest impact
Preview the water/wastewater industry's market outlook beyond 2012
Speaker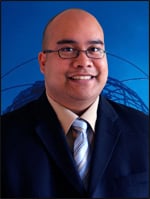 Eric Meliton
, Industry Analyst - Environmental Technologies, Frost & Sullivan
An industry analyst with Frost & Sullivan, Eric Meliton specializes in environmental technologies; in particular, industrial, municipal, residential, and commercial water/wastewater treatment technologies. Areas of expertise include regulatory affairs and compliance, market assessment of new technologies, competitive landscape profiling, and SWOT analysis. Meliton earned a BSc. in Chemistry and Environmental Science at the University of Western Ontario, Canada.