On-Demand Webinar:
Quality, Test & Measurement
Time:
2 PM EDT (11 AM PDT)
Overview
While centralized instrumentation systems offer convenient control room access and stable operating conditions, long cable lengths can cause unintentional measurement error by introducing electrical noise, calibration uncertainty, bridge excitation uncertainty, and cable impedance. To improve measurement accuracy, test engineers implement a distributed measurement philosophy, placing instrumentation near the test article. Locating instrumentation near the test article, however, creates a new set of challenges. For example, when tests are performed in northern locals during winter months, temperature variations of 30º F are not uncommon; these can have a significant effect on measurement accuracy and stability. Once instrumentation is located beyond the control room, all of the ambient and test specific environmental conditions must be considered. This presentation will explore such challenges and examine best practices used by leading instrumentation manufacturers to achieve optimum instrument performance.
Key Take-Aways
Understand why internal self calibration capabilities are essential to distributed instrumentation
Learn how integrated signal conditioning limits external points of failure to ensure system level accuracy
Discover when embedded web interfaces simplify setup and debug activities
Understand how a distributed instrumentation approach can provide significant long-term savings
Speaker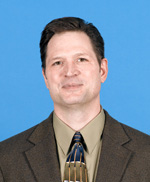 Jon Semancik
, Marketing and Business Development Manager, VTI Instruments
Jon Semancik is the corporate marketing and business development manager of VTI Instruments Corporation. A U.S. Navy veteran, Semancik has held engineering and project management positions on numerous programs in both the military and commercial sector. He also has extensive experience with LXI and VXI based data acquisition and functional test system design. Semancik holds a BSEE from Fenn College of Engineering and an MBA from the Weatherhead School of Management, Case Western Reserve University.