On-Demand Webinar:
Plastics & Plastics Fabrication
Time:
1 PM EDT (10 AM PDT)
Overview
PEEK is a linear aromatic semi-crystalline thermoplastic widely regarded as one of the highest performing polymers. Its processing versatility, combined with cutting edge fabrication technologies, promises new approaches to application design and development. Learn how the properties and benefits of PEEK polymer are making it a proven metal replacement solution in energy, transportation, electronics, and industrial applications. Discover how engineers are using fabrication technologies such as over-molding, laser welding, and thermoplastic bagging with PEEK and PEEK-based composites to enhance functional performance while reducing system costs. Find out about laser sintering techniques tailored for high performance polymers and how the oil and gas industry is solving the industry's toughest challenges using PEEK polymer for pipe and tubing.
Key Take-Aways
Learn about PEEK secondary fabrication technologies such as over-molding, laser welding, and laser sintering
Hear of a new thermoplastic bagging concept developed for composites fabrication
Find out about advanced pipe and lining processes using PEEK polymer
Discover the many benefits of PEEK polymer as a metal replacement solution
Speakers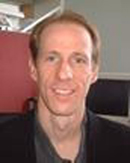 John Walling
, Marketing Manager, Victrex Polymer Solutions
John Walling, marketing manager for Victrex Polymer Solutions, has 20 years experience in the high-performance plastic and composite materials industry. Prior to joining Victrex, he worked with GE Plastics and Owens Corning Composites Systems. Walling and his team are responsible for driving growth through new end-use specifications for VICTREX® PEEK™ polymer.
Michael Sandeen
, Product and Technical Manager, Victrex Polymer Solutions
Product and Technical Manager Michael Sandeen claims 25 years of plastics industry experience. He has served in various commercial, technical, and product development roles with both Hoechst Celanese and GE Plastics. At Victrex Polymer Solutions, Sandeen heads a team of technical service engineers focused on providing proactive customer technical support to drive commercialization of new applications.