On-Demand Webinar:
Plastics & Plastics Fabrication
Time:
1 PM EDT (10 AM PDT)
Overview
Developed five years ago by a mold maker in Germany, Tandem molding is a process that runs two molds in tandem in a standard machine. When one mold is in the cooling phase, a "compact locking system" holds the parting line closed while the machine opens the other parting line to eject parts. This eliminates machine dead-time for higher machine output. Having an independent process with each mold allows production of two parts of different weight and geometry. Tandem molding also permits production of parts in smaller machine sizes vs family molds; eases scheduling conflicts by reducing the need for costly mold changes; and speeds set-up times. Users install one mold in one machine versus two separate installations. Most machines can run the Tandem process with a software upgrade; there are more than 500 applications across Europe and Asia.
Key Take-Aways
Gain a thorough understanding of the Tandem mold process
Compare the benefits of Tandem molding vs Stack molding
Receive a detailed analysis on potential production cost savings
Discover new Tandem molding markets
Speaker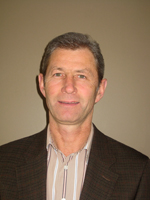 Peter Kuchar
, Sales and Marketing Manager, Technoject Machinery Corp.
Peter Kuchar is the head of marketing and sales for Technoject Machinery Corp. in Canada. He has a manufacturing engineering background with 25 years of experience in all facets of injection molding. Working with global suppliers and customers, Kuchar specializes in product development and full turn-key system integration. Technoject is a distributor of T/Mould technology.