On-Demand Webinar:
Medical Equipment Design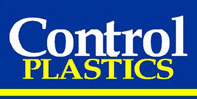 From Concept to Production
It's all about keeping Control …
Control Plastics specializes in helping customers with projects from concept to production. Literately partnering with their clients for a long term relationship Control offers ground-up design assistance, mold making and tooling, component manufacturing, assembly and even packaging services. You will feel like you have more knowledge and understanding of the process than if you are working with the vendor down the street with their online project reports.
Control Plastics works with companies of all sizes across numerous markets that demand the highest quality of part fabrication such as the medical equipment and accessories industry, networking equipment, small appliances and building products.

Now don't let the name fool you …

Control Plastics is constantly evolving and refines and enhances its capabilities to stay ahead of today's dynamic marketplace. Control Plastics started with just custom injection molding, but over time, customers insisted they apply their outstanding service to other facets of the manufacturing process. Soon they evolved into a provider of turn-key services and products.
After 30 years of honing precision into all their products and services, Control Plastics stands alone at the forefront of its industry.