On-Demand Webinar:
Electronic Components & Product Design

American National Standards Institute, Inc.
Get to know more about ANSI.
Find electronic components standards from among 200 publishers at ANSI. Whether you are interested in a/v equipment, fiber optics/cabling, testing equipment, broadcasting, or mobile devices - ANSI has the standards you need. Use the keyword search or search by document number to find the latest standards at webstore.ansi.org from ASTM, IEC, DIN, ISO, CEA, BSI, InfoComm, or GEIA.
Learn about the work ANSI does to facilitate standards around the world and how you can become more involved in standards. Joining a standards committee is a great networking opportunity, and an important means of learning market requirements and sharing industry knowledge. Membership in ANSI is not a requirement for working on a committee.
ANSI has four (4) distinct Member Forums that provide members with the opportunity to actively engage and further develop their involvement as desired: Company, Government, Consumer Interest, and Organizational.
ANSI staff will be on hand during the event to help answer your questions.
Standards are essential to a sound national economy and to the facilitation of global commerce. The global standards landscape is rich with entities, systems, and processes. Both the U.S. government and private sector participate in international standards activities in a variety of ways: through treaty organizations where governments are members; through private, voluntary organizations where the United States is represented by a single "national body" organization; through professional and technical organizations whose membership is on an individual or organizational basis; and through consortia, whose membership is typically technology based.
The American National Standards Institute (ANSI), serves a unique role as the leading U.S. organization for coordinating and promoting voluntary consensus standards, and is the U.S. representative in non-treaty international and regional standards-setting activities.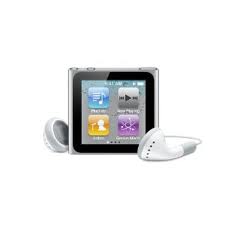 Prizes/Giveaway
Stop by our booth during the live event and chat with one of our experienced staff members for a chance to win an iPod Nano 16gb!
A winner will be randomly chosen on April 26th and contacted by email. The winner must respond by return email within 48 hours with shipping information. If there is no response, a new winner will be randomly selected at that time.