On-Demand Webinar:
Machine Tools & Metal Working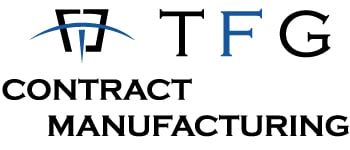 The Federal Group specializes in high quality, value priced, custom components. They are a leader in custom manufacturing since 1980 and focus on delivering product solutions for industrial companies and OEM manufacturers around the world. From single components to OEM parts and subassemblies, to complete manufacturing and engineering capabilities and services, The Federal Group is result-oriented, experienced and ready to partner with you to ensure your success. We specialize in the followings areas:
At The Federal Group customization is routine. The expertise of our engineering and production associates enable us to provide customized value-added solutions and flexibly services that reap great rewards in cost-reduction, scheduling, delivery and replenishment systems "Cost effective Manufacturing". We also have our ISO 9001:2008 Certification
Outsource all your manufacturing needs to us!

Prizes/Giveaway
Visit our booth and complete a brief survey for a chance to win a Godiva gift card!