On-Demand Webinar:
Power Generation & Distribution Equipment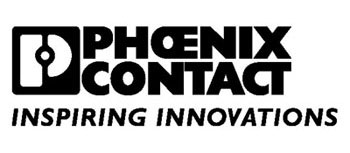 Phoenix Contact develops and manufactures industrial and electronic technology products that power, protect, connect and automate industrial systems and equipment.
As a long-time partner with the power industry, Phoenix Contact can help you increase the reliability of your operation. We offer a broad range of products and solutions for conventional power generation, transmission and distribution, as well as the wind power and photovoltaic industries.
Visit Phoenix Contact's virtual booth on September 12 to learn about our:
· Controllers and monitors for remote applications
· Automation equipment, including a full range of wireless and Ethernet components
· Multi-purpose, solid-state motor starters
· Industrial power supplies
· Surge protection for wind turbines and photovoltaic installations
· Connectors and junction boxes for solar panel manufacturing
Stop by and chat with one of our product experts on September 12, and you could win a new iPad.

Prizes/Giveaway
Chat with one of our representatives AND enter for a chance to win an iPad. The iPad puts music, movies, websites, books, email and other applications on a laptop size device.