On-Demand Webinar:
Power Generation & Distribution Equipment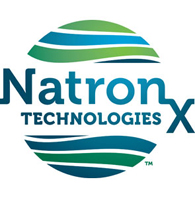 NatronX Technologies, LLC is a supplier of EnProve™, a line of sodium alkali sorbents and powerful dry sorbent injection (DSI) technology solutions that combine to efficiently remove harmful stack gases including SO2, SO3, HCl and HF from coal-fired boilers, biomass combustors and waste incinerators. Formed by three of the world's most forward-thinking and cutting-edge chemical, manufacturing and mining companies − Church & Dwight Co., Inc., FMC Corporation and TATA Chemicals (Soda Ash) Partners - Natronx applies experience, R&D and real-world results to develop innovative DSI solutions that effectively address coal-fired utility air emission compliance needs, while reducing the significant capital investment required by environmental regulations.
The EnProve product line provides true flexibility, accommodating a variety of coal types and flue gas configurations. EnProve is available in fine, larger and coarser particle sizes. These trona and sodium bicarbonate sorbents are the effective chemical reagent of choice for dry injection systems.

Speak with an Applications Engineer to learn which EnProve product is right for you. Our technical team provides extensive testing support as well as detailed cost and delivery analysis to determine the most effective EnProve sorbent to meet your specific requirements.
Contact us today at 855-285-7652 and visit us on the web at www.natronx.com.
Visit our booth at the GlobalSpec Power Generation Event on September 12th to learn more about Dry Sorbent Injection to control acid gases and speak with one of our knowledgeable team members!