On-Demand Webinar:
Power Generation & Distribution Equipment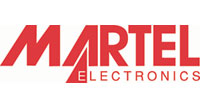 Martel Electronics is a global company that offers a robust line of calibrators, process instruments, data loggers, process indicators, power supplies, meters, and test/measurement instruments that cover pressure, mA, volts, temperature, frequency, resistance, and several other measurement parameters.
Our booth is featuring the LC-110H (Precision Loop Calibrator with HART diagnostics), which was developed from years of experience and customer feedback. The result is a user friendly, portable, yet accurate calibrator that can troubleshoot process loops and gather valuable data from HART devices. There is no other loop calibrator like it on the market today!
Whether you are part of the power generation, transmission, or distribution process, the ongoing struggle is to maintain the supply of electric power, while increasing overall efficiency. Feel free stop in the Martel Booth and see how our products can help you get the job done in a quick and safe manner. There are product datasheets, applications, and videos. If you would like to talk our staff, just click on one of the Chat options available.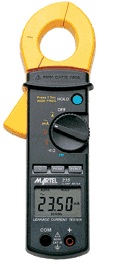 Prizes/Giveaway
Stop our booth during the live day and chat with any one of our experienced staff members for a chance to win a Martel AC Leakage Clamp Meter with these features below:
· 10/100 Amp AC range
· 100/1000 mA AC range
· 600 Volts DC/AC range
· 1 kHz range
· 1 kOhm range
· Auto ranging
· Auto zero function
· Auto power off
· Data hold function
· LED backlight
· Measure over 1" (28mm) cable diameters
· CE approved; 600V Category III