On-Demand Webinar:
Power Generation & Distribution Equipment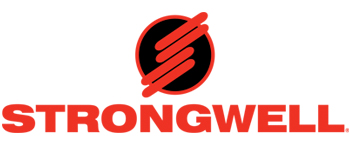 Strongwell is the world's leading pultruder of fiber reinforced polymer (FRP) or "fiberglass" structural components. Strongwell has been pultruding fiber reinforced polymer composite structural products since 1956. Today, with more than 66 pultrusion machines and 647,000 square feet of manufacturing space in three plant locations, Strongwell has unequaled capacity, versatility and flexibility to meet the needs of its customers and allied partners.
All Strongwell pultruded products are made in the USA. All Strongwell divisions are ISO 9001:2008 quality certified and ISO 14001 environmentally certified. Strongwell also carries many stringent industry certifications and approvals.
Strongwell's pultruded structural products have a number of significant advantages over steel, aluminum and timber in industrial and corrosive environments. Fiberglass is ideal in many applications because of its' corrosion resistance, low maintenance, light weight, high strength, low thermal and electrical conductivity, and transparency to radio frequencies.
Some of Strongwell's products include: structural shapes, plate, fiberglass grating, secondary containment systems, utility trench covers, building panel systems, handrail systems, ladder and cage systems, bridge decks, cooling tower components, planking systems, and custom shapes.
Strongwell has a substantial capability to add value to pultruded parts including the fabrication and shop assembly of parts, components, sub-assemblies and entire shop-built structures. The fabrication group is supported by a strong engineering team including registered professional structural engineers experienced in FRP design and AutoCAD detailers who translate requirements into shop drawings.