On-Demand Webinar:
Power Generation & Distribution Equipment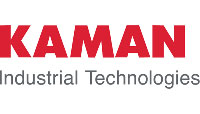 Kaman Industrial Technologies is one of North America's largest industrial distributors. With over 200 locations and over 40 years in business, we offer a wide scope of products and systems related to bearings, mechanical power transmission, motors, controls, automation & material handling and fluid power for the MRO and OEM markets. We also have wide-ranging experience in all aspects of the power generation industry, including coal- and natural gas-fired plants, nuclear, hydropower and wind.
At the Kaman booth, you will learn about the specialized services we provide to keep your plant running smoothly and efficiently, while finding ways to lower your overall cost of doing business. We do this by focusing on energy optimization, heat recovery, plant operations, maintenance and repair. In addition, our services range from system audits to ROI assessments to the complete retrofit and upgrade of equipment with full project management. We assist with the upgrade and automation of aging equipment and processes to reduce downtime, increase productivity and slash energy consumption. We are aligned with the best brands in the industry, such as ABB, Dodge, Timken, Rexnord and SKF, among others.
Stop by the Kaman booth to learn more about the products and services we offer to help you increase uptime in your plant. You can also explore our content library of brochures, view our presentation or talk to our staff and learn how our products and services can help make you more productive, more competitive and more profitable.

Prizes/Giveaway
Stop by our booth to complete a brief survey for a chance to win an Amazon Kindle!