On-Demand Webinar:
Material Handling & Supply Chain Technology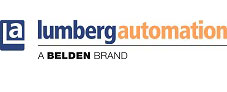 Belden and its Lumberg Automation brand present a complete array of enclosure~less (on-machine) connectivity solutions for material handling applications such as motors, drives, and controllers. If you are in the business of designing machinery or require connectivity components for equipment, Lumberg Automation has the industries largest selection of connectors and I/O devices to help streamline your application while reducing overall install and maintenance costs.
Today, more than ever, manufacturing productivity depends upon seamless data communication and automation systems. Lumberg Automation has assembled one of the most diversified portfolios for industrial connectivity and distributed I/O systems for control applications. With the advancements in technology and improved machine designs, industrial controls, such as sensors, actuators, safety light curtains, pushbutton switches and the like are moving closer to the application.
The Enclosure~less concept from Lumberg Automation addresses these applications with an entire suite of industrial hardened connectivity and distributed I/O products. Enhanced environmental characteristics, modular designs, plug-and-play electronics with quick-disconnect designs are all integrated to increase speed of installation, decrease trouble shooting and maintenance while reducing the overall complexity of the control application. Our products provide the optimal solution in machine and equipment design and offer excellent opportunities and benefits to OEMs, system integrators, and end users alike.