On-Demand Webinar:
Wind Energy Technology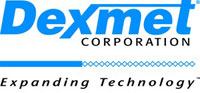 For two decades Dexmet has been working with aircraft designers developing precision expanded MicroGrid® foils for lightning strike protection on carbon fiber composite aircraft.
Benefiting from the development work done in the aircraft industry, Wind Blade Manufacturers are also realizing the importance of having the proper lightning strike protection for larger carbon fiber blades and incorporating Dexmet's precision expanded MicroGrid® materials into their designs.
MicroGrid meshes are essential at extending the life of carbon fiber composite blades. To learn more about lightning strike protection, contact Ken Mull at (203) 294-7867 or e-mail him at k.mull@dexmet.com.

Prizes/Giveaway
Cup Holder Mount for iPad, iPad 2, Asus Eee Pad Transformer, Motorola Xoom, Samsung Galaxy Tab, Galaxy 10.1, Viewsonic Gtablet, Blackberry Playbook, HTC Flyer, iPhone, BlackBerry, Galaxy S