On-Demand Webinar:
Wind Energy Technology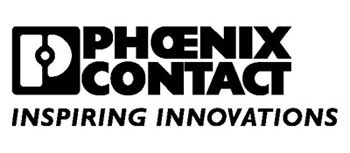 The need for energy is increasing around the world, and wind energy is playing an ever-larger role in meeting that demand.

As a long-time partner with the power industry, Phoenix Contact can help you increase the reliability of your wind turbine application. We offer a broad range of products and solutions for wind industry.
Visit Phoenix Contact's virtual booth on November 7 to learn about our:
· Controllers and monitors for remote applications
· Intelligent surge protection for improved predictive maintenance
· Wide selection of connectors for nearly every industrial application
· Automation equipment, including a full range of wireless and Ethernet components
· Multi-purpose, solid-state motor starters
Stop by and chat with one of our product experts on November 7, and you could win a new iPad.
Phoenix Contact develops and manufactures industrial and electronic technology products that power, protect, connect and automate industrial systems and equipment.

Prizes/Giveaway
Chat with one of our representatives AND enter for a chance to win an iPad. The iPad puts music, movies, websites, books, email and other applications on a laptop size device.