On-Demand Webinar:
Wind Energy Technology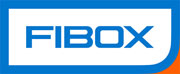 Fibox is your global manufacturer of corrosion resistant non metallic enclosures. Our NEMA and IP rated housings are used in numerous applications in the wind industry; from control boxes for the tower lifts & lighting to housings for the wind measurement systems and all parts in between. Any application that requires protection of internal components from dust, the elements, corrosion, water, any harsh and demanding environment needs to be in a Fibox enclosure.
Fibox offers over 1000 off the shelf standard size enclosures. Our ARCA series was designed specifically with our customers in mind. With numerous size offerings, your product can be customized quickly in house, giving your product the specific look you want while getting it to market quickly. Download the CAD drawings located on our website; www.fiboxusa.com to start your design process. Saving you time and money is just part of what the Fibox partnership brings to you.
You design and create the newest solutions for the Wind and Renewable Energy Industries, we at Fibox make sure your innovation is protected. Fibox has locations all over the world to help your global product. Order the same part number from Finland to Asia to the USA!
Stop by our booth and let us know what we can do to help. The Fibox global team will be on line, so please stop by and say Hello or Guten Tag or Hei or Goddag or Dzien Dobry!
If your time is limited, just send us an email at: sales@fiboxusa.com

Prizes/Giveaway
Please visit the Fibox Enclosure booth and take a quick survey and be entered to win a $100.00 Apple Gift Card. Your thoughts and comments are important to us and we appreciate you taking the time. Good luck and I hope you win!