On-Demand Webinar:
Water Quality & Water Reclamation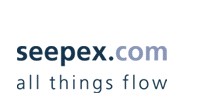 seepex Inc, is an ISO-certified company located in Enon, USA. seepex develops, manufactures and globally markets progressive cavity pumps, macerators and control systems.
seepex progressive cavity pumps in Tricam, 6L and conventional rotor and stator geometry are used in almost all industries for transporting and dosing thin or high viscosity products with or without solids as well as aggressive, shear sensitive and abrasive liquids.
The modular seepex design consists of 7 groups and 27 ranges with flow rates from 0.1 l/h to 500 m³/h and pressures up to 48 bar. It can be combined with a large number of different materials to offer optimal technical and economic solutions with lowest life cycle costs for almost any application. Based on this, their product and industry specialists design customized solutions with every seepex pump.
seepex offers innovative solutions for the Water & Waste Water Treatment industries. Fully customizable Cake Pump Systems complete with seepex engineered panel controls, dry running protection sensors, load cell sensors, pressure gauge and boundary layer injection.
We are also active in Water Treatment. seepex offers complete Hypochlorite metering systems, which include controls, flow meters and PH sensors.
Finally, make sure to ask us about our Smart Conveying Technology (SCT). It is our award winning innovation to PC pumps.

Prizes/Giveaway
The seepex 4.0 Flash Drive is available at no charge by calling 937-864-7150 ext, 145 or by e-mailing dlakovic@seepex.net. The drive includes market data and a complete product catalog with detailed specifications, brochure downloads, sectional and dimensional drawings, performance curves, operating guidelines, technical articles, videos, and interactive calculators.