On-Demand Webinar:
Oil & Gas Technology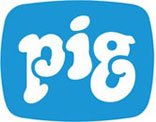 New Pig Energy (NPE) is a wholly-owned subsidiary of New Pig, the number one brand for helping companies manage leaks, drips and spills to protect workers, facilities and the environment. Formerly New Pig's Well-Pad Division, NPE was created to provide the best and safest shale containment products and services for drilling and hydraulic fracking companies throughout the United States. The NPE team - sales, engineering, and technical - brings years of in-the-field experience, product knowledge and a thorough understanding of safety and regulatory compliance issues. The company features well pad products, tested and certified for their high-traction surface that can reduce slips and falls at drilling sites. For two consecutive years the PIG Well Pad Liner has been named Environmental Protection Magazine's New Product of the Year. Please stop by our booth to learn more about our unique line of shale liquid containment products, engineered, tested, and refined in the field.
Featured products include:
See you May 22. If you have ANY liquid control and containment needs in the Shale industry, or in any industry for that matter, let us know. We've walked in your shoes. New Pig and New Pig Energy have helped develop, specify and service the spill control needs of companies worldwide. Explore our literature and videos. If you have questions, talk to one of our technical specialists. And be sure you register to win Pig LED Hat!

Prizes/Giveaway
Stop by our booth during the live event day and be automatically entered for a chance to win a Pig Snout Hat!