On-Demand Webinar:
Medical Equipment Design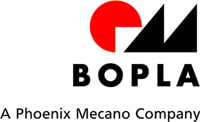 Content Matters.

Our enclosures protect high-quality assemblies against damage. You will find them in a wide range of sectors, such as safety and security technology, telecommunications, automotive technology and the field of medicine.
We process many custom orders at an economical price-all at the Phoenix Mecano Headquarters in Frederick, Maryland.