On-Demand Webinar:
Medical Equipment Design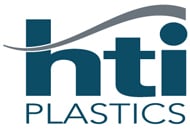 HTI Plastics is a FDA registered; ISO 13485:2003 and ISO 9001:2008 certified manufacturer specializing in injection molded Class I and Class II pharmaceutical medical devices. From product design/prototyping to clean room packaging, we're your complete resource for high-quality pharmaceutical products and medical devices.
Engineering
Considering factors like mold flow geometry, labeling, packaging processes, and automation requirements, HTI engineers design out inefficiencies or potential problems resulting in significant savings at the beginning of the process. Our engineering staff can make your product concepts a reality, or reengineer existing products for improved quality and cost.
Resin Experts
HTI's proven expertise in resin selection assures you receive the best material recommendation for each medical device based on considerations such as impact resistance, temperature resilience, antimicrobial properties, and FDA requirements.
Scientific Molding
Maintaining exacting tolerances is critical in the manufacture of any medical device. Scientific molding, a state-of-the-art-in-mold monitoring process, determines optimal fill speed, pack time, and pressure-eliminating guesswork and dramatically improving precision repeatability and efficient runtime.
In-house Molding/Tooling
HTI molds are made right the first time and constructed for long-run use. Many of the molds we produce are covered by our lifetime free-maintenance program, so your initial investment will deliver dependable quality for years to come.
Maximize Value
HTI's highly efficient manufacturing processes and value-added services, allow us to offer competitive pricing on high-quality medical devices. HTI is home to one of the most sophisticated injection-molded plastics operations in the county.
HTI Plastics is a world leader in injection-molded plastic products.