On-Demand Webinar:
Machine Tools & Metal Working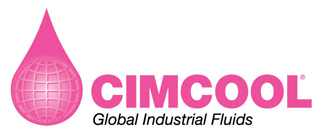 Excellent products, backed by unparalleled customer service and guaranteed product performance, have earned CIMCOOL metalworking fluids its reputation as a longtime technologies leader in the metalworking fluids industry. CIMCOOL, with manufacturing and sales offices thought out the world, is a leading global supplier of fluids that meet stringent performance, health and safety requirements for machining, grinding, stamping, metal-forming, cleaning, and many specialty applications.
Attend the event and visit the CIMCOOL booth to see how our family of products—which includes the PRODUCTO line of process cleaner fluids for all applications, as well as the global stamping and drawing fluids of OAK INTERNATIONAL—are environmentally friendly, and pass rigorous standards set by the company's research and development lab before reaching market.
Learn how the consistent use of CIMCOOL® products by aerospace, automotive and medical manufacturers worldwide has resulted in four to five times longer sump life, up to 40% improved tool life, increase in productivity, excellent rancidity control, greatly reduced concentrate usage, as well as reduced waste, reduced cost of disposal, and easy clean-up.
Technical Reports and MSDS sheets, available in our virtual Exhibit Booth, offer complete product specifications, valuable trouble-shooting, and problem-solving information for typical concerns that you may encounter with metalworking fluids.
CIMCOOL's dedication to customer satisfaction begins with its offer of a free product trial, and continues with a no-hassle product guarantee and round-the-clock internet support. Stop in during the live event day and chat with one of our representatives to learn how CIMCOOL can meet your metalworking needs and exceed your expectations. While you're there sign up for our product FREE TRIALS.