On-Demand Webinar:
Oil & Gas Technology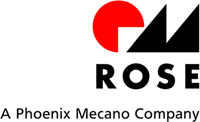 Rose carries over 130 Ex/ATEX enclosures, up to and including hand held enclosures. They are available in carbon-loaded, fiberglass-reinforced polyester (Polyglas®), aluminum and stainless steel… complete with custom terminal configurations.
As we all know by now, working under Zone Classifications is a bit of a challenge for those of us who have been using the Division System. We not only have to retrain ourselves to the new Ex methodology, but we now have to contend with the regulations of the EU and the ATEX Directive if we ship anything to the EU member countries. As cumbersome as this may seem to be, the Zone system provides you and your customer with an overall savings that the Division System could not. This is where we can help.
Rose will provide the utmost care in preparing the enclosures for your use, in the U.S. or any other country; after all, we've been serving the European community for many years.