On-Demand Webinar:
Oil & Gas Technology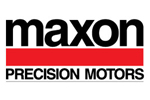 maxon precision motors is the leading supplier of high precision DC brush and brushless servo motors and drives used in industries such as aerospace & defense, robotics & automation, medical and Oil & Gas exploration among others. maxon combines electric motors, gears and DC motor controls into intelligent drive systems used in a wide variety of applications around the world. The most famous comes from the world of space travel: the NASA Mars Rovers demonstrate that our drives perform with absolute reliability even under the most extreme conditions.
The maxon motor product range is quite diverse. The drive components are assembled and designed within our modular system according to your individual needs. Motors with diameters from 4 to 90 mm may be combined with gearheads, encoders, brakes and control electronics.
The "heart" of a cylindrical maxon DC motor is the ironless rotor, a self-supporting copper coil. This technology offers a variety of advantages. There is no magnetic detent and minimal electromagnetic interference. The low inductance ensures a long service life and a degree of efficiency of over 90% keeping energy consumption to a minimum. This results in high performance in a very small package
Learn more about our complete program by visiting www.maxonmotorusa.com . With over 40 years of experience, high-tech innovations and superior product quality, maxon is the reliable partner in drive technology. Individual, customized drive solutions are our greatest strength. We look forward to being your source for miniature motors and controllers.

Prizes/Giveaway
Stop by our booth to complete a brief survey to be entered to win a book on the selection of high-precision microdrives.
A must-have book for any design engineer an autographed copy of maxon's Selection of high-precision microdrives written by Dr. Urs Kafader. The text is filled with numerous examples of fundamental drive problems and solutions ranging from diaphragm pumps to leadscrew drives and their associated controls.