On-Demand Webinar:
Oil & Gas Technology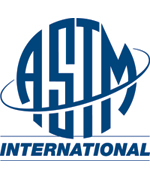 ASTM Provides On-Demand Access to all Your Standards and Training Needs
Today more than 700 ASTM standards support the oil and gas industry and are the work of thousands of worldwide technical experts participating on numerous ASTM technical committees.
In addition to standards and technical documents, ASTM offers a wide range of services to help oil and gas professionals stay on top of the latest technology.
ASTM Proficiency Testing Programs:
To monitor their strengths and weaknesses, meet accreditation requirements and gain a competitive edge in the marketplace, over 4,300 laboratories worldwide participate in ASTM's statistical quality assurance programs. Participating laboratories conduct test methods and compare their performance against other laboratories.
To help improve your understanding and use of standards, ASTM offers high quality online and in-person continuing technical education programs. The in-person seminars offer focused and practical training and are offered either at a set location or can be brought to your facility and personalized to your specific needs.
ASTM's online training includes self-guided courses with video demonstrations, checklists, concept presentations, data sheets, glossaries and the ability to take quizzes with automatic grading. ASTM's newest online training, the Petroleum Lab Technician Series enables lab techs to improve their skills related to 40 different test methods. These training modules are a key tool to supplement existing internal lab QA/QC programs.
You can access all of ASTM's standards, research papers, and training and proficiency programs through a new platform: ASTM Compass. Providing you 24/7 access to your own personalized subscription, ASTM Compass provides you valuable information and powerful new collaboration tools to manage and update information more accurately and improve workflow across your organization.
Visit our booth to learn more about ASTM's products and services for oil and gas professionals.