On-Demand Webinar:
Oil & Gas Technology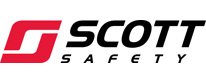 Scott Safety, a business unit of Tyco, is a premiere manufacturer of innovative respiratory and other personal protective equipment and safety devices for fire and rescue services, industrial workers, police, military and civil defense organizations around the world.
With five global manufacturing locations, Scott Safety produces products that protect thousands of individuals each day from environmental hazards including smoke, toxic fumes, combustible gases, falling objects, and flame contaminants.
The Scott product line includes self-contained breathing apparatus, supplied air and air-purifying respirators, gas and flame detection instruments, thermal imaging cameras, air compressors, accountability systems, head, eye and face protection, and firefighter and personal protective clothing.
Truly the industry's first universal gas detector, the Meridian utilizes a single detector head to easily accept all sensor types. Whether you need an infrared or catalytic bead sensor to detect combustible gases or an electrochemical or Metal Oxide Semiconductor (MOS) sensor for a toxic environment, Scott Safety's Meridiancan do it all!
For line of sight applications such as fence line and pipeline monitoring, Spyglass Open Path Detectors can replace up to 20 Fixed Point Detectors. Coupled with periodical cleaning of the unit's lenses and an alignment check, and no consumable sensors to replace,Scott Spyglassprovides reduced lifetime maintenance costs for users.
Visit our booth on June 4th to view valuable information on industry specific hazards, applications, links, and specific Scott Safety solutions for the Petrochemical Oil & Gas industry.