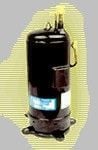 Engineering360 has asked its users about the latest design trends and features related to Refrigeration Compressors and Air Conditioning Compressors. They have also shared their product applications and tips on how to buy and use these products.
See the entire survey
What would your design or feature "wish list" be for this product?
21 answers
The problem with Inverter driven compressors is matching them up with other Manufacturer's systems. You simply cannot buy an "off the shelf" standard Inverter compressor replacement for your system via the Wholesalers. They all have particular characteristics to their designer and inverter driver and so you need to replace like for like via the Manufacturer/agent of your particular system. My wish list would be to standardize this feature on some of the leading brands, but I am sure this has more complicit implications than we could possible imagine.
~Engineering, Design, Dublin, Ireland
Design and produce solar air condition at a simple and low price that every one can install without thinking of comparing with grid connected solid units.
~Chris A, Engineer, Nicosia, Cyprus
Lowest power consumption per ton of refrigeration along with reliable service.
~P L Sahu, Engineer, Visakhapatnam, India
We design our valves or produce fine finish parts to conform with OEM demands.
~Benjamin B, International Business, S.B.Campo, Brazil
An alternative compressor with valves resistant to liquid hammer.
~Engineering, Process/Production, Almada, Portugal
High energy efficiency, reliable and quiet operation.
~Joe H, Global Supply Chain Manager, Manitowoc, WI
Nothing I can think of, that's up to our customers.
~Justin Chamberlin, Lab Engineer, La Crosse, WI
Heat pumps and variable speed drive applications
~Bob McGreevy, PE, Engineering Consultant, West Chester, PA
Leakage detection and power surge protection
~Tosin O, Facilities Manager, Lagos, Nigeria
Lower electricity consumption, lower price
~Marko K, Engineer, Mislinja, Europ, Slovenia
All compressors to have oil sight glass
~Graham M, General Management, Qld, Australia
Max refrigerating effect min work done
~Stephen P, Engineer, Birmingham, Uk
Inverter compressors, digital scroll.
~RAFAEL GUILLERMO CAAMAÑO RODRIGUEZ, Technical Support, PALMA DEL RIO, SPAIN
Digital Semi Hermetic compressors
~Paul P, Technical Support, Larnaca, Cyprus
Easy to operate and maintenance.
~Yuttana Wongphonchai, Manufacturer, Khamphangphet, Thailand
Self diagnostic compressor
~Rene V, Technical Support, Cagayan de oro city, Philippines
Air to water maker
~Engineering, Other, HUBLI, India
Till dont have any
~Architect/Builder/Contractor, Abudhabi, United Arab Emirates
Less cost.
~Charles H, General Management, Attica, Fountain
Efficiency
~Conal T, Technical Support, Port Elizabeth, South Africa
Quality
~Walter F, Engineer, Alice Spings, Australia