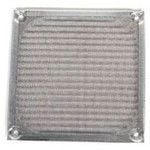 Engineering360 has asked its users about the latest design trends and features related to Air Filters (industrial). They have also shared their product applications and tips on how to buy and use these products.
See the entire survey
What would your design or feature "wish list" be for this product?
16 answers
The goal of FILTERING ----ultra fine filtering without increasing the electrical loads from filter collection and eliminate replacement costs. This may require(in some applications) eliminating filter media type filters but no less than utilizing a high performance prefilter device--or device that extends the life of the selected main filter. Maybe a new design effort for Filter Manufacturers Engineers to develop a means to filter without a filter or eliminating the quantity of filters used in a system.
~Marketing/Sales, Saint Louis, MO
High efficiency filter with low pressure drop which is still cost effective. Many new medias being developed with this in mind are very costly and, therefore, filter manufacturers/developers are required to charge prices that are much too high.
~Marketing/Sales, Montebello, CA
I don´t know, but I think that if I was selecting a filter or scrubber equipment I would like to find high efficiency, to be economic, maintenance facilities, spare parts available, that have recycling process materials and minimize wastes.
~Chiquito L. Aroldo, Safety & Environmental Chief (to HSE Regulatory Compliance), Coatzacoalcos, Estado de Veracruz, MEXICO
- feature less filter surfaces and bigger quantity of air cleaning.
~Tomica Vukovic, Engineering, Design, Brodjanci, Croatia
For HEPA filter i would like to have quick installation frame set.
~Engineering, Faculty/Staff/Student, Columbus, OH
Low differential pressure, long service life, efficiency
~Dennis T., Marketing/Sales, Manila, Philippines
Long life, low maintenence, small footprint high temps
~Ken K, Engineer, Johannesburg, South Africa
Our filters are the world wide standard designs.
~Santosh Nair N, Marketing/Sales, Mumbai, India
Self cleaning and zero maintenence...
~Alex Ortells, Engineer, East chicago, IN
Moisture resistance, sturdier frames
~General Corporate Mgmt, Anaheim, CA
Long life and washable & reuseable
~Danny MS Sabri, Product Manager, Jakarta, Indonesia
Low cost and high efficiency.
~Bill H., Registered Patent Attorney, Woodbridge, VA
Light weight and Durabilty .
~Krishna M, Project Manager, Bangalore, India
COST SAVING AND QUALITY
~Waldemar Henning, Research & Development, Pretoria, South Africa
Be multifunctional
~Maintenance/Facilities Management, N zag, Bulgaria
Washable and price
~Alfredo P, Engineering Consultant, Lecheria, Venezuela