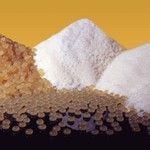 Engineering360 has asked its users about the latest design trends and features related to Chemical Additives and Agents. They have also shared their product applications and tips on how to buy and use these products.
See the entire survey
What new technologies are influencing chemical additive and agent design?
18 answers
Nanotechnology drastically alters performance and properties and will play a major, as yet unclear, role in the way these additives will get used.
~Vishnu B, Chief Executive, Engineering Consulting, Bangalore, India
New polymers adapting some raw materials.
~Jorge Valenzuela --, Research & Development, Santiago, Chile
Nanosized additives and/or nanofiller interactions with common additives.
~Alberto P., Consultant, Milano, Italy
New polymer pigments (Titanium Dioxide substitute)
~Jasna Lasinger, Regulatory Affairs and Compliance Manager, Osborne Park, Australia
Green technologies, nano and ionic technologies.
~Marketing/Sales, Hanoi, Viet Nam
Formulation and understanding of chemistry.
~Dr. Shivanna S, Research & Development, Pune - 411007, INDIA
Converting technology more to machinery
~BEE CS, Marketing/Sales, Selangor, Malaysia
Biodegradability atoxicity natural
~Engineering, Process/Production, Novara, Italy
Silicone additives
~Amy Wang, Exporting manager, Chengdu, China
Green initiatives
~Alathur, India
Nanotechnologies
~Marketing/Sales, San Jose, Costa Rica
Nano technology
~Sachin Kanse, Proprietor, Belgaum, India
Nanotechnology
~Research & Development, Manchester, England
Nanotecnology
~Andres Galeano, Research & Development, Barranquilla, Colombia
Nanoadditives
~Balakrishnan Subramanian, Research & Development, Chennai, India
Nanotecnology
~Fabio Di Silvestri D, Research & Development, Reggio Emilia, Italy
ECC concrete
~Technical Support/Services, Matamata, New Zealand
Oat
~Manufacturing, Delhi / NCR, India
From your perspective, which companies are creating the most innovative chemical additives and agents?
15 answers
We don't have a specific company;, in many cases we start looking for the raw material, not the company.
~Jorge Valenzuela --, Research & Development, Santiago, Chile
BASF undoubtedly. Also, several specialty chemicals producers in India and China.
~Vishnu B, Chief Executive, Engineering Consulting, Bangalore, India
Arkema, Croda, Songwon, Ciba, Miliken
~BEE CS, Marketing/Sales, Selangor, Malaysia
Chengdu Silike Technology Co.,ltd
~Amy Wang, Exporting manager, Chengdu, China
Many in nanomaterials area
~Balakrishnan Subramanian, Research & Development, Chennai, India
BASF, Clariant, AKZO Nobel
~Andres Galeano, Research & Development, Barranquilla, Colombia
Cibageigy, Henkel, ICI
~Dr. Shivanna S, Research & Development, Pune - 411007, INDIA
BASF, Merck, Sigma
~Jasna Lasinger, Regulatory Affairs and Compliance Manager, Osborne Park, Australia
I like Master bond
~Lyubomir Manov, Research & Development, Pfoenix, AZ
Altana, Momentive
~Fabio Di Silvestri D, Research & Development, Reggio Emilia, Italy
BASF, Lonza, DSM
~Alathur, India
Many companies
~Sachin Kanse, Proprietor, Belgaum, India
I have no idea
~Chris H, Biomedical Technician, Adelaide, Australia
Various
~Engineering, Process/Production, Novara, Italy
BASF
~Quality Control/Assurance, Thane, India