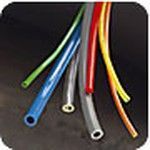 Engineering360 has asked its users about the latest design trends and features related to Plastic Tubing. They have also shared their product applications and tips on how to buy and use these products.
See the entire survey
What would your design or feature "wish list" be for this product?
9 answers
Tubing with less weight but same performance, bonding systems solventless
~Daniel Martínez M, Research & Development, Bogotá, Colombia
Good surface finish, high pressure rating and good technical support.
~Barb D, Corporate Quality Director, Fort Worth, TX
Coefficient of friction that would eliminate the need for coating.
~Tim S, Technical Support, Chicago, IL
Availability and price are important as well as longevity.
~Quality Control, Cypress, TX
Better connectors - - push fit only gets you so far.
~Ray B, Design Engineer, Oxford, England
Flexible and High pressure with different colors
~OUALI M, Engineer, Casablanca, Morocco
Greatest flexibility and tightest spec's
~Jeff Witt, Marketing/Sales, West Chester, OH
Depends on application and tubing type
~Steve M, Product Aplication, Joliet, IL
Resistant to harsh applications.
~Chester Cuachon, Engineer, Dammam, Saudi Arabia