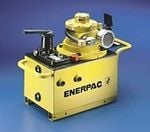 Engineering360 has asked its users about the latest design trends and features related to Hydraulic Power Units. They have also shared their product applications and tips on how to buy and use these products.
See the entire survey
What would your design or feature "wish list" be for this product?
11 answers
Adaptability for easy maintenance , diagnostic feedback (such as online communication regarding internal leakage of pumps, filter element clog condition, oil change conditions, efficiency levels), fit and forget capability.
~PRASAD M, PARTNER, BANGALORE, INDIA
Should be user friendly with adequate literature supplied with product delivery. Should not be highly sensitive in mining and dusty atmospheres. If highly sensitive, adequate built in systems for prevention of contamination.
~SIVADASAN PARAMESWARAN NAIR, Sr.Manager Construction(Port Equipment), MUNDRA, INDIA
Maintenance friendly up to an extent and the design features that accommodate in the Compaq areas of usage. Easy for trouble shooting.
~PRASANTH P.K, SENIOR TECHINICIAN MECHANICAL MAINTANANCE, KAYAMKULAM, INDIA
Smaller size closed loop to use less oil volume fast response high reliability easy to control
~Hesham Gohary, Engineer, Cairo/egypt, EGYPT
Do not apply any special tool for this item. Our resources are our only applied engineering.
~Luiz V, General Management, Belo Horizonte, Brasil
Miniature version, DC powered, remote reservoir
~Roger W, Design Engineer, Groton, CT
Servo controlled gear pump for flow regulation.
~CHAKRAPANI P, Design Engineer, BENGALURU, INDIA
A good light weight powerpack.
~Other, New Plymoth, New Zealand
Small compact "green oil"
~Mike C, Product mgt., South bend, IN
Cheaper and dimensions
~Ernesto R, Design Engineer, Guadalajara, Mexico
Reduce weight
~Alain GT, Project Manager, Shanghai, China