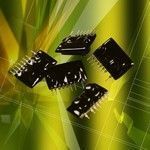 Engineering360 has asked its users about the latest design trends and features related to LED Drivers. They have also shared their product applications and tips on how to buy and use these products.
See the entire survey
What new technologies are influencing LED driver design?
14 answers
The technology of finding new materials for the LED and application of the same especially for the High Intensity LED lamps for lighting applications.
~Engineering, Consulting, Dhaka, Bangladesh
Small current need by maximal lifetime and easy assembling with not too many external components.
~Engineering, Other, Mezötur, Hungary
For my optic the driver led works in most applications , example backlight for lcd display
~Engineering, Design, CARMIEL,(21841), Israel
Triac dimmable (leading edge) cc and cv combined DMX and DALI
~Engineering, Consulting, Arnsberg, Germany
Switching high voltage drivers with adj current protection.
~Gabriel N, Design Engineer, Nanaimo, Canada
Valley detection topology(boundary mode ), cv, cc type
~Tushar K, Design Engineer, PUne, India
PWM-drive -> control of wavelength. Digital control.
~Oskar V, Distribution, Herlev, Denmark
PFC,efficiency, current accuracy
~Grittin James, Design Engineer, Bangalore, India
Led driver with multi channels.
~Yordan S, Engineer, Sliven, Bulgaria
SEPIC, Push-pull converters etc
~Sunitha C K, Student, San Jose, CA
PWM,High frequency DC/DC.
~Engineering, Design, Hardwar, India
LED Drivers with dimming.
~Engineering, Consulting, Bangalore, India
OLED
~Ubiratam Sena, Engineer, Fortaleza/Ceará, Brasil
Led
~Saw Chee heng, Marketing/Sales, Bayan lepas, Malaysia
From your perspective, which companies are creating the most innovative LED drivers?
12 answers
National semiconductor, Maxim, and the most manufacturers have good drivers for different needs.
~Engineering, Other, Mezötur, Hungary
Don't know, but I've worked with parts from National and Zetex.
~Wolfgang D, I have with LED and LED drivers on a non commercial basis yet, Osnabrueck, Germany
Nirappel Electronics, ST micro, Power integration
~Grittin James, Design Engineer, Bangalore, India
Mean Well. Jingrilight. And other companies.
~Yordan S, Engineer, Sliven, Bulgaria
ST onsemi supertex linear diodes
~Gabriel N, Design Engineer, Nanaimo, Canada
American Semicoductors, Japanese
~Safoor Ramjan, Factory Assistant& Electrical Engineer Assistant, Port louis, Mauritius
Samsung, LG, Sharp, Philips
~Ubiratam Sena, Engineer, Fortaleza/Ceará, Brasil
LTC, TI, Diodesw-Zetex
~Oskar V, Distribution, Herlev, Denmark
Nxp(Philips),power int
~Tushar K, Design Engineer, PUne, India
Power integration
~Saw Chee heng, Marketing/Sales, Bayan lepas, Malaysia
Philips
~Deepak Bajaj, Purchaser, Delhi, India
Philips
~Sunitha C K, Student, San Jose, CA