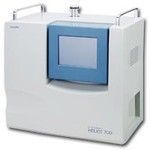 Engineering360 has asked its users about the latest design trends and features related to Leak Testing Equipment. They have also shared their product applications and tips on how to buy and use these products.
See the entire survey
What new technologies are influencing leak testing equipment design?
6 answers
The ability to store the test results, and to get them from the tester. Smart display that tells the customer when the part is leaking.
~Dan M, Staff Engineer, Cypress, TX
Higher resistance measurements with lower voltages.
~Darian W, Technical Support, Casper, WY
Portability, the use of no LN2.
~Joseph R, General Management, Roanoke, VA
Rapid helium answer
~Engineering, Process/Production, Torgau, Germany
Mass flowmeter
~Faruk Çelik, Facilities Manager, Tekirdag, Turkey
Sensitivity
~Lawrence Chua, Manufacturer, Penang, Malaysia
From your perspective, which companies are creating the most innovative leak testing equipment?
9 answers
Uson Agilent Oerlikon Leybold
~Adrian O, Technical Support, Waterloo, Canada
Cincinnati Test Systems
~Manufacturing, New Hudson, MI
Alcatel-Adixen
~Engineering, Process/Production, Torgau, Germany
ATC, Uson, CTS
~Dan M, Staff Engineer, Cypress, TX
UE Systems
~Will D, Engineer, Crawfordville, FL
Sensiron
~Faruk Çelik, Facilities Manager, Tekirdag, Turkey
Fukuda
~Vats M, Head Manufacturing, Gurgaon, India
Adixen
~Joseph R, General Management, Roanoke, VA
Fluke
~Darian W, Technical Support, Casper, WY