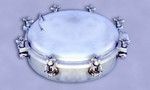 Engineering360 has asked its users about the latest design trends and features related to Manholes and Manhole Covers. They have also shared their product applications and tips on how to buy and use these products.
See the entire survey
What would your design or feature "wish list" be for this product?
15 answers
I would like to make this item: less maintenance, easy for the worksmen doing maintenance job, longer life, can look good after the age also etc.
~Amit S, Engineer, Lucknow, INDIA
Design should be such that it takes care of soil pressure, corrosion and it should be most economical, and long lasting.
~Chandrakant R, Consultant, Pune, Maharashtra, India
Hinged Covers. Lightweight covers that are traffic bearing, good & safe pickholes, clear markings and identification.
~Steve D., Marketing/Sales, Atlanta, GA
A new software (FEA) especially designed to calculate underground stresses on manholes.
~Engineering, Design, Bursa, Turkey
Ease of use re: fiber optic bend radius, hangers for slack storage.
~Dave C, Marketing/Sales, Mississauga, Canada
Rugged design Easy opening High pressure retaining
~H Singh B, Design Engineer, Vadodara, India
Unusual decorative design for the cover.
~T B, Landscate design, CAPISTRANO BCH, CA
A lightweight durable manhole cover.
~geronimo g, procurement engineer, abu dhabi, uae
Precast, easy to build and maintain.
~Engineering, Consulting, Doha, Qatar
Good fitting of covers and gullies.
~Salah M, Engineer, Abudhabi, U.A.E.
Ease of replacement, spare parts
~Brad O, Manufacturer, Perth, Australia
According to customers' demands
~Wendy Cao, Marketing/Sales, Changsha, China
3 legs with back stand.
~HAMID H, Purchaser, RIYADH, SAUDI ARABIA
Not re-usable
~Marketing/Sales, JOHANNESBURG, South Africa
Hinges
~Joe Colfer, Purchaser, Naas Co kildare, Ireland