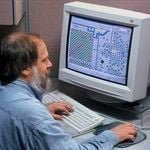 Engineering360 has asked its users about the latest design trends and features related to Engineering Design Services. They have also shared their product applications and tips on how to buy and use these products.
See the entire survey
What would your design or feature "wish list" be for this service's capabilities?
12 answers
1- Recirculation of air in HVAC system to save energy. 2- Modify boiler use FO fuel by combination FO fuel with water.
~Pham Van Thai, Design Engineer, Hcm, Vietnam
The retaining of community traditions in the advanced verses should be incorporated in the designs of the facilities.
~Shyam B, Engineer, Abu Dhabi, UAE
Less repeating in the news. Sometimes the same information is given several times.
~Viacheslav K, Student, Donetsk, Ukraine
The company should have good quality engineers and software back up.
~Kailash Kailash, Process Engineer, Hyderabad, INDIA
Rapid right first time design services on budget.
~Engineering, Design, Halifax, Great Britain
Easy access, simple and lots of information.
~Engineering Consultant, Newport Beach, CA
Access to special software applications.
~Luis Chaverri, Engineering Consultant, Moravia, Costa Rica
Attention to detail, Speed, Accuracy
~Jim M, SR.PCB Designer-Altium, Monroe, CT
Design of ammonia convertor.
~Monoj K, Process Engineer, Guna, India
In depth product knowledge
~Sethu R, Engineering Consultant, Birmingham, United Kingdom
My Client's benefits.
~Mr Dipak Desai, Engineering Consultant, Surat, India
Free energy
~Damir, Engineer, Almaty, ?????????