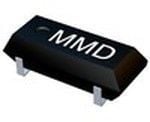 Engineering360 has asked its users about the latest design trends and features related to Crystals. They have also shared their product applications and tips on how to buy and use these products.
See the entire survey
Do you have any advice for people relative to buying or using crystals?
8 answers
If you are not sure about the crystal specification, consult a distributor who is specialized within quartz area. In some applications, the specification can be very important.
~Ludmila H, Sales engineer, Stockholm, Sweden
Talk to the crystal grower or material scientist to see if your specifications are feasible. There may be a need for a work around.
~Bill H., Senior Scientist, Boston, MA
Quality is IMPORTANT. Low cost can come at a big price down the road.
~Bob R, Supply Chain Management - Tech Advisor, Dallas, TX
Take care about your real need and especially aging performance. Low cost device can have dangerous behavior after some time by extreme aging rates, frequency discontinuities and other problems. Far east suppliers often send perfect samples, but for MP they have problems supplying same quality as samples. So called golden samples are supplied especially from China. Take care that Aging is specified at 25°C only and NOT over working temperature range. Ask supplier in case your application has higher average temperature what Aging he can guarantee here. Those questions will show if supplier is reliable or not.
~Joerg K., Technical Manager, Essen, Germany
Contact the manufacturer for help for oscillator design check.
~Juerg K, Manufacturer, Grenchen, Switzerland
If you can stay with a standard frequency you are better off.
~Hank R, Design Engineer, Ronkonkoma, NY
Smaller packages are more susceptible to crushing
~Engineer, Davis, CA
Read App notes from manufacturers first.
~Geoff L, Design Engineer, Mechanicsburg, PA