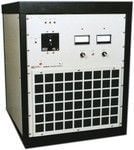 Engineering360 has asked its users about the latest design trends and features related to High Voltage Power Supplies. They have also shared their product applications and tips on how to buy and use these products.
See the entire survey
What new technologies are influencing high voltage power supply design?
10 answers
HV DC and associated AC-DC-AC, HV power semi conductor devices; for efficient power transmission, HV Inverter based variable frequency power supplies.
~Ashwani Kumar C, Engineering Consultant, Mumbai, India
Current fed topology - better that ZVS or ZCS safeguards secondary high voltage diodes and does not require secondary high voltage choke.
~Bharat Suji, Research & Development, Bangalore, India
High voltage DC magnetic motors and more.... and solid state power generation stand alone units.
~Shawn S, Research & Development, Toronto, Canada
One example is the vacuum magnetic contactor for 6.6/11kV, instead of using the conventional magnetic contactor. The performances of these particular starters are more efficient and safer.
~Ahmad reza Hashim, Electrical Technician, Penang, Malaysia
Sub-miniaturization, materials, super-conductors
~John T, Project Manager, Houston, TX
Boost switching, voltage multipliers
~Peter M, Engineer, Austin, TX
Solid state components.
~Manufacturing, San Nicolas de los Garza, Mexico
Inverter technology
~Graham S, Engineer, Brisbane, Australia
SiC-JFET inverters
~Máximo P, Project Manager, Buenos Aires, Argentina
Powder coating
~Other, Moosejaw, Canada
From your perspective, which companies are creating the most innovative high voltage power supplies?
10 answers
Varian, Ross Engineering, Hipotronics, Universal Voltronics
~Brian O, Engineering Technician, Heath, OH
Ultravolt seems good. I haven't needed to buy one for a long while, so I'm not on top of this.
~Graham S, Engineer, Brisbane, Australia
Don't know - I got an email from one that made ultra miniature supplies that looked interesting, but I would have had to call for a quote when what i wanted to do was look at a price list.
~Peter M, Engineer, Austin, TX
I have not found one that has what i want. Not on the shelf anyway.
~Shawn S, Research & Development, Toronto, Canada
Power Electronic System Laboratory, Switzerland
~Máximo P, Project Manager, Buenos Aires, Argentina
American Superconductor
~John T, Project Manager, Houston, TX
Spellman High Voltage
~Engineering, Consulting, Haifa, Israel
L3Com, Bosch
~Design Engineer, Taoyuan, Taiwan
Quite a few
~Bharat Suji, Research & Development, Bangalore, India
Spellman
~Gadi Oron, Engineer, Rehovot, Israel