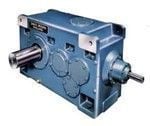 Engineering360 has asked its users about the latest design trends and features related to Gearboxes and Gearheads. They have also shared their product applications and tips on how to buy and use these products.
See the entire survey
Do you have any advice for people relative to buying or using gearboxes and gearheads?
41 answers
There are some new designs that hardly anyone knows about, because the main manufacturers don't consider them sufficiently mature, or they are concentrating on their own product line. Also, be absolutely sure that the ratings for the gear boxes are consistent in terms of stress. I've discovered that in some cases the big gearboxes have a higher "Name Plate Rating" for torque or force that actually results in a much higher stress on the components than the smaller gear boxes. So, the big ones have a much shorter life. In one case, the life was stated to be 100,000 inches of travel for the big ones, and 1,000,000 inches for the smaller ones, but there were no precise data...it was essentially anecdotal, but still instructive.
~James B, Professor, Huntsville, AL
When selecting service factory use AGMA rating systems instead of DIN Standards. DIN tends to be too light. Check for shock loading in applications. Don't always buy on price, understand your application and service factor requirements.
~James Haldane, Technical Support, Black Diamond, Canada
Make sure when comparing geared motors that you keep in mind that you need to compare similarly rated gearboxes. For example, you need to compare worm geared motors with worm geared motors and helical geared motors with helical geared motors. You need to keep an eye on the service factors and also whether the gearbox comes filled with oil. A major consideration should be whether the motor used is a standard motor or a designated motor. I personally would always recommend that clients would use standard AC designed motors as when it comes to replacement costs they are a fraction of the price of a designated motor.
~Cal M, General Management, Dublin, Ireland
Make sure the engineers involved have checked all the information. Most problems during the buying process come from incorrect information ending up at the supplier and suppliers/customers not confirming the product offered covers the requirements. It is a two way street and communication is critical to ensure the best product is offered.
~Noel Brand, Logistics Controller, Johannesburg, South Africa
At first each person who will design the gearbox must be familiar with all possible loads acting on the gearhead (acceleration due motor or brake, other loads like wind, friction,) and relevant standards for application (like FEM 1.001, EN13001, BS2573, AS1418 etc.).
~Alojz Klobasa, Chief mechanical design engineer (crane design), Maribor, Slovenia
Be aware of your options like backstop lantern housings cooling devices instrumentation sealing arrangements motor bases and bedplates reinforced bearings reduction ratios Solid or hollow low speed shaft parallel or right-angle shaft arrangement.
~Johann P, Condition Monitoring Superintendent, Secunda, South Africa
Work with a company that specializes in gearing and gearmotors. Avoid a company that makes primarily motors and dabbles in gearing. Motor companies tend to not be on the cutting edge of gear technology.
~Pete R, Marketing/Sales, Mundelein, IL
Do your home work! Transmissions are a mystery to the majority of humans. Learn how and why gear ratios exist, and how they can effectively transmit all of the power to the task at hand.
~Bill H, Retired Engineer now engineering trouble shooter, Jönköping, Sweden
Keep manufacturer reps involved in all selections of gear units. There are many things to be aware of when selecting units: speed, ambient temperature, loads, over hung loads, motor sizes.
~Ron C, Technical Support, Quesnel, Canada
Do not buy on price, buy quality and make sure the material strength used in all the components are correct and reaction forces from the application / GB assy are correct ..
~Marc Gys, Engineering Consultant, Tessenderlo, Belgium
Check within market for solutions. test multiple gear motors in application for OEM solutions. Anyone can build a good sample. Repeatable manufacturing is the trick.
~Design Engineer, Oconomowoc, WI
First study your needs. Second, go for a well known brand and don't buy cheap ones. Third, be open to understand new ideas and technologies in gear box design.
~John Samir, Design Engineer, Alexandria, Egypt
If you are not sure or do not have enough information, first choose a well established manufacturer, then look at similar designs and get technical support.
~Anthony Rotundo, Design Engineer, Fairhope, AL
There is usually several weeks lead time on most gearboxes. Gearboxes need to be oversized somewhat to compensate for wear and abuse of the equipment.
~Dennis G, Project Manager, Paragould, AR
Understand your needs, gear ratios, dimensional information and coupling requirements. We can build just about anything if you can tell us your needs.
~Brian B, Technical Support, Mt Orab, OH
Be careful of specmanship and look at the fine print in gearbox specs. If it looks too good to be true, there's usually a catch in the fine print.
~David L, Sales Engineer, Santa Clara, CA
Understand how you want the gearbox or gearmotor to perform prior to selection. Do not choose the gearbox for the project.
~Mike B, Marketing/Sales, Vancouver, WA
Haha. Buy quality gearbox, not cheaper gearbox. See company's design, warranty, service and specially your application.
~SATVIK PITHWA, Marketing/Sales, Ahmedabad, India
Pl. go for specific type of gear box w.r.to motor power /speed and application, as well as hours of operation per day.
~Manoj Panchal, Senior Manager --Design, V.VIDYANAGAR, India
Yes, it is not a simple matter, you must ask for the help of a professional or experienced person.
~Sergio D., Technical Support, Chihuahua, Mexico
Seek advice from specialist gearbox / geared motor companies with global experience.
~Barry W, Engineering Consultant, Christchurch, New Zealand
@ try to get it self lubricated. @ torque limiter should always use for safety.
~Chandrakant S. Hadawale H, Design Engineer, Pune, India
Though cost these days is very IMP criteria - but technology is equally IMP.
~Nitin K, Technical Support, Pune, India
Buy quality. Stay away from Aluminum housings and soft gear materials.
~Jeff W, Marketing/Sales, Chicago, IL
Check the Gears and Bearings. Where are they made and materials.
~Patrick P, General Management, Vancouver, Canada
Don't let cost be the leading factor in picking your gearbox.
~Kirk W, Technical Support, Orangeburg, SC
Do proper maintenance and follow the maintenance schedule.
~Engineering, Faculty/Staff/Student, Lephalale, South Africa
Look for ease of maintenance and spares availability.
~Gordon Strachan, CEO. of a sub contract gear manufacturer, Arbroath, United Kingdom
Test first before committing to buy any quantity.
~Charlie R, Design Engineer, Fallbrook, CA
Learn about the different types available.
~Engineer, APO AE, DC
Check all clearances and gear profiles.
~Patrick C, Engineer, St. Elizabeth, Jamaica
Availability of spares and service.
~Greg L, Marketing/Sales, Sydney, Australia
Properly size for the application.
~Allan S, Marketing/Sales, Minneapolis, MN
Don't forget the heat exchanger.
~Eduardo L I, Marketing/Sales, Buenos Aires, Argentina
Be aware of Temperature ranges.
~Geoff Z, Engineer, Englewood, CO
Stay as universal as possible.
~Chris S, Facilities Manager, Red Deer, Canada
Don't buy from China.
~Ray R, Technical Support, Lebanon, PA
Size them properly.
~Steve J, Design Engineer, Hayward, MN
Maintain easy
~Hsieh Ching jang, Purchaser, Kaoshiung, Taiwan
Maintenance
~Subbu Chitra, Engineer, Chennai, India
Cheaper
~Zhao John, Marketing/Sales, Wuxi City/Luoshe Town, China